NASHVILLE, Tennessee – Lucas Hoge has released a new Christmas album, 12.25 that is not to be missed. He along with some help from friends, Jamie O'Neal and the Swon Brothers played a (mostly) Christmas show featuring new and traditional music at the renowned Listening Room.
Despite everyone still trying to recover from the pandemic, in 2021 Hoge released his very popular Sunday Sessions record and continued working on his TV show Hoge Wild which airs on the Sportsman Channel.
That is why I was a little surprised he had time to release a full-length Christmas album entitled 12.25.
Hoge confessed, "I'm a huge Christmas nut. I'm not keeping it a secret anymore. I love the music, singing it, playing it, writing it. It's one of my passions."
When the proclaimed producer Kent Wells volunteered to work on the album, Hoge knew it was time. Wells recommended he do a duet with O'Neal and they did "Let It Snow" which is one of the best versions of the song I have heard in a while.
He also does a duet with Skip Ewing where they sing Ewing's song, "Mrs. Santa Claus."
The singer recalled, "When I was a little boy, my Mom and Dad gave me the Skip Ewing Following Yonder Star album. I wore it out."
A few years back Hoge did an acoustic recording of Ewing's song, "It Wasn't His Child." When Ewing recently called him up to thank him, Hoge asked, "Any chance you want to be on my Christmas album?
When he said "yes" it came full circle as he was one of Hoge's musical heroes growing up. He was thrilled to sing "Mrs. Santa Claus" alongside the writer of the song. They have since become good friends.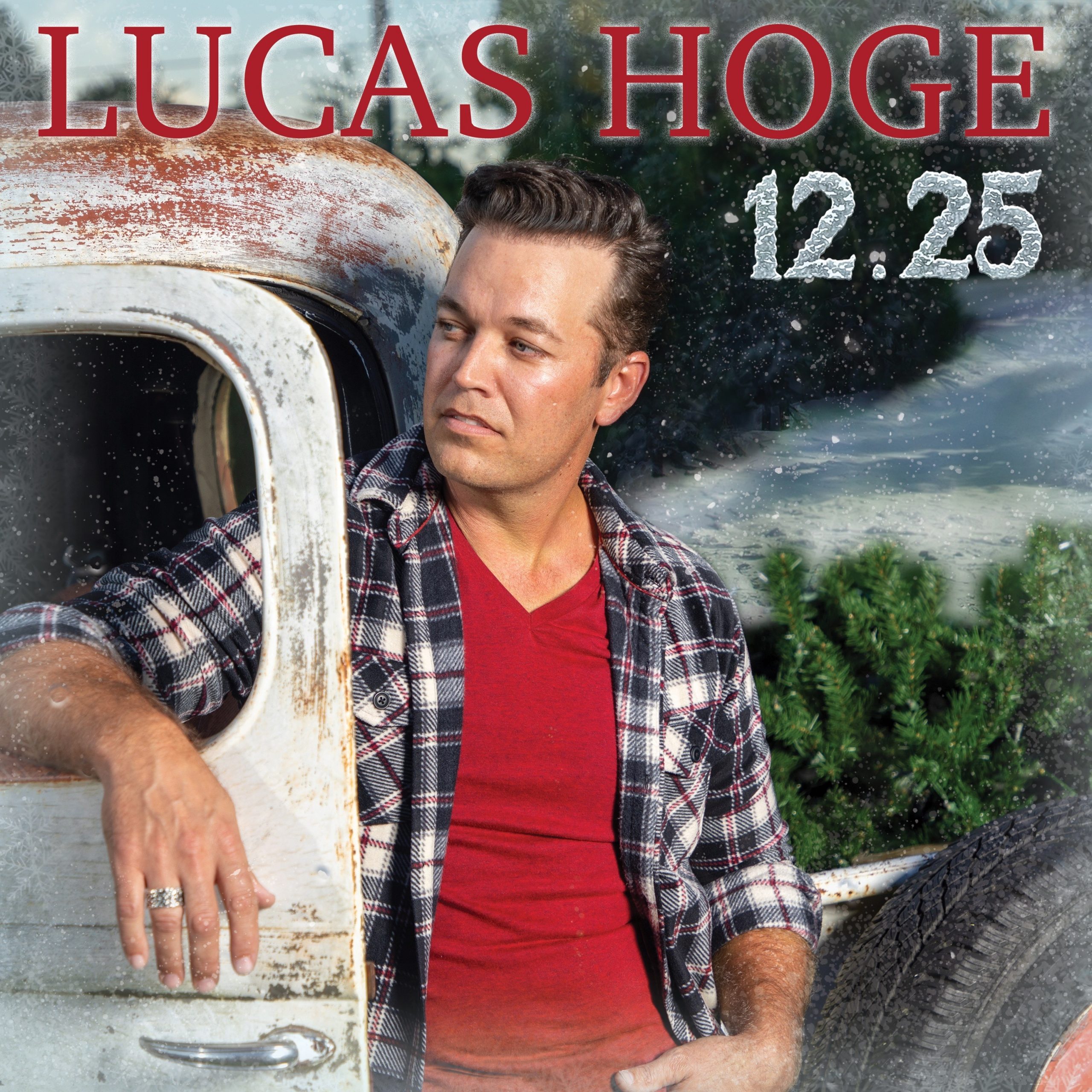 There is new music on the record as well. Songwriter Corey Barker helped him write the magical "Christmas Carnival" which was originally penned for a holiday movie that never happened. The song was so good, that naturally, Hoge wanted to include it on his album.
Another original song is "December In a Small Town" which was inspired by the small town in which Hoge was reared. "That song was my exact childhood, growing in the small town of Hubbell (Nebraska). Our church group would put a little hayride together and we would go caroling up and down the streets. We would have apple cider around a fire after we were done and had a great time and that's kind of what I wanted to bring to this song."
He and Barker also wrote "Hey Christmas" a song where he talks to Christmas in the first person. The lively song was requested to be the song he sang in the Nashville Christmas parade.
The final original song may be his best Christmas anthem yet. Hoge wrote "Christmas Without You" as a sequel to the soldiers' song "I'll Home For Christmas" a song which he also covers superbly.
Hoge is a huge supporter of servicemen and women and has been invited to perform on numerous occasions, especially during the Christmas season. He was constantly talking to them about their families and how everyone is missing each other.
The songwriter explained, "I really wanted to have that song be a sequel to 'I'll Be Home For Christmas' but write it from the viewpoint of people at home who are wishing (their military loved one) was home with them."
He continued, "We are honoring the Purple Heart Foundation with this song by giving all the proceeds from anyone downloading that song, back to them. It's a small way to help out our Purple Heart veterans. [Christmas Without You] was truly inspired by our military men and women."
At the Listening Room, The Swon Brothers performed their new song, "If Whiskey Could Talk," followed by a medley of Christmas blues songs, "Blue Christmas" and "Please Come for Home for Christmas." But the surprise came when Zach Swon belted out a heartfelt, country version of "Mary Did You Know?"
They concluded their set by playing a song they wrote and Blake Shelton recorded, "Body Language."
O'Neal opened with her jazz-infused original song "Christmas You" and sang two of her mega-hits, "Somebody's Hero" and "There Is No Arizona."  She also covered the iconic "White Christmas" and Joni Mitchell's "The River" which will be on her 2022 Christmas album.
Lucas Hoge opened with his honest and serene original song, "Christmas Without You" and shared his heartfelt, "December In a Small Town" with the room. He also sang Skip Ewing's "Mrs. Santa Claus," and a previously recorded song "Ho Ho Home For Christmas."
Hoge and O'Neal closed the evening with their festive duet, "Let It Snow" which is also featured on Hoge's new 12.25 album.
States the singer/songwriter, "Christmas is one of my favorite things to sing about, and getting to share it with the Swon Brothers and O'Neal was really fun night.
It is my opinion that Lucas Hoge has one of the underrated voices in country music. His pure, honest vocals make his covers and original songs ones that you want to hear on repeat.
You can follow Hoge on Facebook, Twitter, Instagram, YouTube, and all music platforms.
You can follow Hoge Wild on Instagram, Facebook, Twitter, and YouTube.
– – –
Bethany Bowman is a freelance entertainment writer. You can follow her blog, Bethany Writes, Instagram, and Twitter.